About



Franzeska Ewart was a writer for over 30 years, and the pictures she now paints have a strong narrative content.
She has been fascinated by animals and insects all her life, and graduated in Zoology from Glasgow University in 1976, having specialised in Ethology, the scientific study of Animal Behaviour.
Using elements of Surrealism, she depicts magical relationships between women and birds, and these whimsical relationships always show, or imply, the giving of gifts by birds.
Ewart paints in oils on canvas or canvas board. Her figures, usually set against a backdrop of grey, brooding skies, glow as though lit from within. She studied with Neil Macdonald in the 1980s, and is an artist member of Paisley Arts Institute. She has exhibited at the Royal Scottish Academy.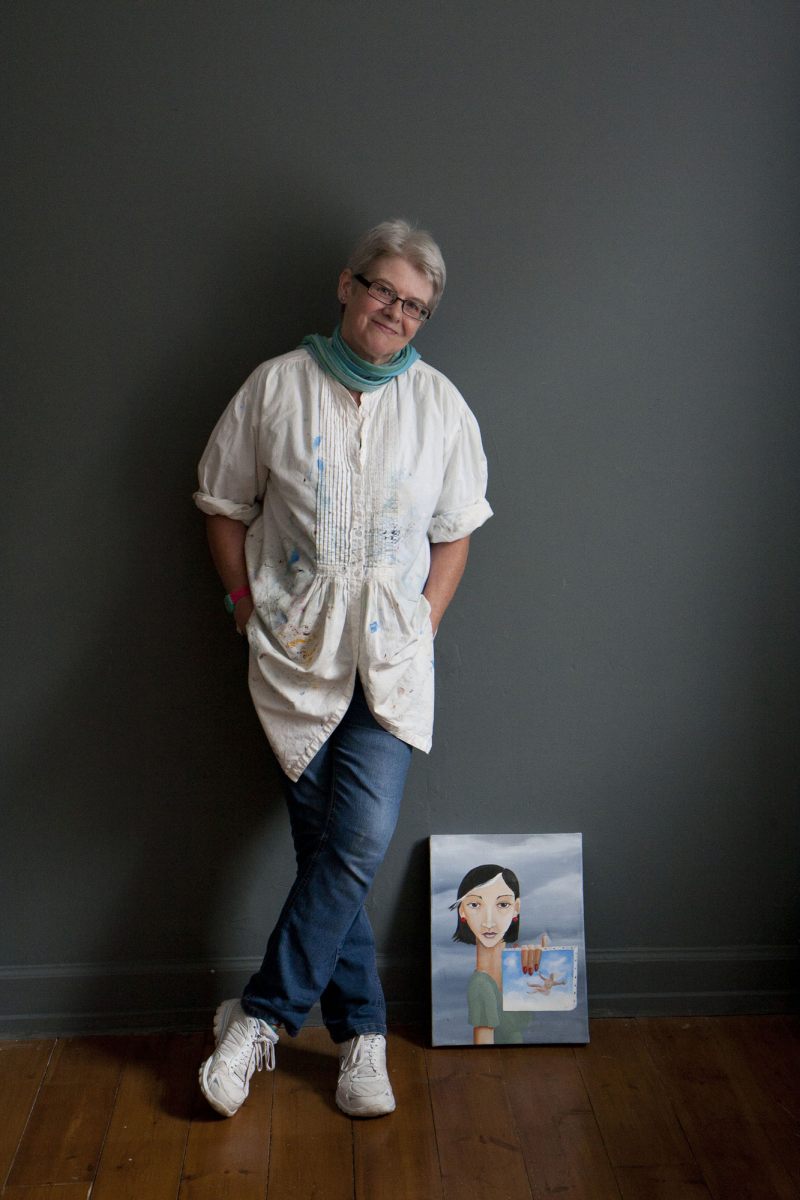 Photo by Diana Finn